Business Coaching — Online and in person
Purposeful and Innovative
Business Coaching — online and in person
Book us for your needs:
How to present your­self — Be the star that you are!
Body­lan­guage and inter­cul­tur­al com­mu­ni­ca­tion as a key to success
Diver­si­ty and inclu­sion training
Bar­ri­ers for women
As spar­ring part­ners for your team
The mean­ing of mim­ics, Body lan­guage, ges­ture, voice, breath and tim­ing are the key to effec­tive com­mu­ni­ca­tion! Dur­ing a Gal­li Coach­ing Ses­sion you will be giv­en advise on how to present your­self in the best pos­si­ble manner!
You may book us for indi­vid­ual coach­ing ses­sions or for your team. Please email us at galliny@gmail.com for more information.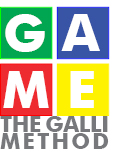 The Gal­li Method® was cre­at­ed 30 years ago by the train­er, writer, direc­tor and actor Johannes Gal­li, and was used in coach­ing ses­sions all over the world. We aim to teach you flex­i­bil­i­ty, high moti­va­tion, clear vision, per­sua­sive body lan­guage, dynam­ic speech, opti­mal pre­sen­ta­tion and effec­tive com­mu­ni­ca­tion. In the Gal­li coach­ing ses­sions instruc­tion is giv­en for over­com­ing old struc­tures, expe­ri­enc­ing new fron­tiers, and acti­vat­ing unimag­ined resources of cre­ativ­i­ty. The Gal­li Meth­ode® res­ur­rects worn-out process­es, breaks through hard­ened struc­tures, dis­solves them, and presents sur­pris­ing alter­na­tives for seem­ing­ly unsolv­able con­flicts. In short the Gal­li Meth­ode® brings them to life! It has been proven again and again that the core of the Gal­li Method, wich encom­pass­es spon­ta­neous role-play, presents an excel­lent oppor­tu­ni­ty to expe­ri­ence com­mu­nica­tive sit­u­a­tions in dai­ly busi­ness life from a cre­ative new point of view
In a short time the play­ers are prac­tic­ing to improve their behav­iour high­ly effec­tive­ly on three dif­fer­ent lev­els: Mind, Feel­ings, Body.
"In act­ing, the gen­uine per­son appears"
Lufthansa
Daim­ler
BP
Allianz
Novar­tis
AstraZeneca
Roche
Mer­ck
Nes­tle
EBS
If you are inter­est­ed in our coach­ing ses­sions or have any ques­tions please email us at galliny@gmail.com